The Mingle Sauce Intro 6 Pack includes: 
2 X Mingle Tangy Tomato Sauce (250g): I am extra tangy, a little ketchuppy (yes that's a word) and have some homestyle relish vibes about me. Use me on everything, I am going to take the place of that old school bottle at your table.
2 X Mingle Tangy BBQ Sauce (250g): I am extra tangy, people say I am a bit like a tomabbq sauce (yes, thats a hybrid like a cronut - we are on trend) and have some maple and smokey flavours. I am going to take the place of that old school bottle at your table.
2 X Mingle Sweet Chilli Sauce (250g): I am a little bit sweet, a little bit sour and a little bit spicy (kind of like my exes personality). I am not a liquid chilli lolly sauce, but will add a little oomph to your stir fries and rice paper rolls.
Mingle Tangy Tomato Sauce Ingredients: Tomatoes (71%) (Reconstituted Tomato Puree, Tomato Paste), Onion, Vinegar, Apple Juice,

Tapioca Flour, Pink Himalayan Salt, Yeast Extract, Flaxseed Fibre, Garlic Powder, Monk 

Fruit Extract, Cinnamon, Cloves, Nutmeg.
Mingle Tangy BBQ Sauce Ingredients: Tomatoes (Reconstituted Tomatoes, Tomato Paste), Vinegar, Mustard, Tapioca Flour, Natural Worcestershire 

Sauce Flavour, Smoked Paprika, Yeast Extract, Apple Juice, Onion Powder, Garlic Powder, 

Flaxseed Fibre, Coriander, Black Pepper, Natural Maple Flavour, Monk Fruit Extract,

Thyme.
Mingle Sweet Chilli Sauce Ingredients: Water, Pineapple Juice, Vinegar, Red Cayenne Chilli (4.6%), Tapioca Flour, Himalayan Pink Salt, Flaxseed Fibre, Onion Powder, Paprika, Yeast Extract, Lime Juice, Tomato, Ginger, Garlic, Monk Fruit Extract, Red Bell Pepper.
Customer Reviews
Write a Review
Ask a Question
05/23/2022
Merrilyn N.

Australia
guilt free and tasty..
love using the barbie sauce and sweet chilli mixed together on my lo-carb pizza bases, top with pepperoni, Italian herbs and grated cheese...pop in hot oven 'til bubbly and brown ...yummo... I'll be back fo more very soon..
05/17/2022
Brooke U.

Australia
Yum yum
I love everything that I've tried from Mjngle. Highly recommend!
05/17/2022
cheryl k.

Australia
Finally a sauce that is not full of sugar !
Have the Tomato, bbq , and sweet chilli sauce absolutely love them so happy I found this site
04/18/2022
Bethwyn C.

Australia
Keep Mingling
Terrific flavour and easy.
03/29/2022
Diane H.

Australia
Tomato sauce: Tasty, super delicious
My tomato sauce aficionado (eldest son) has given this the two thumbs up. We were a bit nervous that the lack of baddies (sugar, particularly) would mean the taste wasn't going to cut it... but boy were we wrong! This stuff is awesome, and delicious!
03/26/2022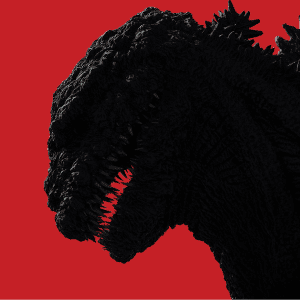 KW
Keith W.

Australia
Love the Mingle
I have switched almost entirely to these sauces and seasonings and my tummy thanks me for it! Flavour is great, easy to use, just brilliant! Thanks team!
03/06/2022
Tania S.

Australia
Mingle, you Saucy mix!
So I went a little cray cray and bought myself the Newbie All Star pack. My taste buds thank you over and over. The sauces, oh how I have missed them since I went keto, other sauces are too sweet or have nasties, these are perfect, I even used a half half mix of sweet chilli and bbq with chinese 5 spice to make a super delish stirfry. And Woops We Forgot the Bagel, well, I will like to order it by the barrel please, sprinkle on a keto wrap,close your eyes and its like you went to the french bakery for treats without the carb guilt. Will defo order all the All Stars and sauces again!
02/13/2022
Sofia R.

New Zealand
Scrumptious!
All the sauces are awesome and totally scrumptious!
01/25/2022
Kaye B.

Australia
I'm mingling every day
I started with just one Mingle flavour but it didn't take long before I had the whole range....they are fantastic and no nasty sugars and grains.......just flavour and more flavour.
01/16/2022
Annette B.

Australia
Very Happy
Love the seasonings and sauces, the lower sugar content and no nasties in your products help me with my healthier diet
01/13/2022
Michelle S.

Australia
Whoops we forgot the bagel impresses fussy husband
I was so keen to try this seasoning and grabbed myself one as soon as it was released! My handsome husband likes to make his own bread and I suggested when sprinkle this seasoning on top of the loaf before baking. It was met with trepidation but he liked the ingredients and fragrance coming from the bottle so he took the leap! The seasoning lifted the bread to the next level! He said it tasted so amazing! Once the bread went stale, he cut it up and roasted it in a bit of herb and garlic mingle seasoning and olive oil. I know I mentioned next level before but this flavour bomb was EPIC!!! He then turned it into breadcrumbs for homemade chicken nuggies for our biggest food critics, the kids. The review? "I don't know what you did to the nuggies tonight but could you please keep doing it? They were the best you've ever made!" I'll take that as 100% success thank you!
01/11/2022
Lucy S.

Australia
Love Love Love Mingle
I love everything about the mingle range. It's so good not to worry about any extra rubbish being added to our food. The sauces are great for keto as well. The only thing I'd love to see is organic ingredients instead.
01/11/2022
Linda C.

Australia
Gold
So glad I found Mingle, I will never need to use anything else again, clean & tasty products. hassle free delivery. Gave our adult children xmas packs so they can try for them selves. we are Very happy to be a Mingle customer. :)
01/07/2022
Colleen W.

Australia
Great products love them
I am so happy with mingle, meal bases are so yummy and easy no more take away for us. The sauce are so good can really taste the difference now when it not mingle . Thank you for a great range will be a customer for ever.
12/31/2021
Lyalle P.

Australia
Great taste
Purchased the sauces and not only was the taste great, but the pouches are fantastic. Saves on space.
12/29/2021
Warren

New Zealand
Fantastic products
Love that here in New Zealand we can buythe season sachets, just a pity we can't buy the seasonings . But since doing an order, I'm hooked. Super fast delivery, and plenty of emails sent to let me know where my order was. Very impressed and extremely happy. Thanks guys !!
Mingle Seasoning is based in Australia and ships throughout Australia, NZ & the USA. 
For AUS and NZ orders above $79.95, Shipping is FREE. For any orders less than $79.95, Shipping is $9.95. 
*Remote/regional Australian areas can take longer for delivery. We cannot accept responsibility for orders damaged or lost in transit.
Shipping outside of Australia & NZ is a flat rate of $20.00. 
Delivery times indicated below are from day of dispatch. 
*PLEASE NOTE: Australia's postal service is currently experiencing freight delays due to COVID. If you have any further questions please don't hesitate to email us at letsmingle@mingleseasoning.com!  Thanks from Team Mingle.
Postage Type
All Orders
Delivery Time
Melbourne, Sydney, Brisbane, Adelaide

FREE For orders over $79.95 or 

$9.95 

Flat

7- 9 Business Days*
Perth, Tasmania, NT

FREE For orders over $79.95 or 

$9.95 

Flat

7 - 14 Business Days*
Regional hubs eg. Gold Coast, Wollongong, Geelong

FREE For orders over $79.95 or $9.95 Flat

7 - 14

 Business Days*
New Zealand

FREE For orders over $79.95 or 

$9.95 

Flat

Estimated 2 Weeks*