This pack includes:
Holy Moly Not Just For Guacamole (120g): Holy, Moly it's time to shake things up and add a zesty flare to your protein and veg! Mingle's NEW Limited Edition Holy Moly Not Just For Guacamole blend adds that zesty Guacamole taste to everything! It makes a killer guac without the need for anything other than a couple of Avos and some crushing action. This blend is not just for Avocado, you can use this also on chicken, fish or anywhere you want a zesty Mexican flavour hit.
Spicy Mexican Seasoning (130g): Mingle Spicy Mexican spice blend is the key to all of your Mexican meals... Add a burst of instant all-natural flavour to your Tacos, Nachos, Guacamole…. The options are endless.  Don't worry, I am not too spicy - this is a medium spiced blend. 
2 X Taco Sachets (30g): This "No Nasties" Taco blend will have everyone screaming "Holy Guacamole"! Take a trip to Mexico with Mingle's Taco blend, that has just the right amount of depth, tang, spice and everything nice. Add a mild Mexican fiesta flavour to any protein or vegetable using this healthy spice blend.
2 X La Tortilleria Tortillas: These are the cleanest Tortillas in the market with no nasty ingredients. They are also gluten-free, contain No GMO ingredients, and have no preservatives. Why don't you grab a pack of La Tortilleria's All-Natural Corn Tortillas alongside your ALL-NATURAL Mexican Taco blend?
1 X Avocado Seal: A must-have for every Avocado lover, save your avocado from going brown when you cut it half with this plastic Avocado Seal! This will keep your avocado fresh for longer by strapping the Avocado in place, reducing the exposure to air. 
Our Limited Edition Mexican Pack is great with:
Holy Moly Not Just For Guacamole Seasoning: Onion, Garlic, Sumac, Pink Himalayan Salt, Bell Pepper, Marjoram, Cumin, Vitamin C, Black Pepper, Lime Zest.
Spicy Mexican Seasoning: Paprika, Garlic, Cumin Onion, Black Pepper, Pink Himalayan Salt, Chili, Parsley
Taco Mexican Fiesta Spice Blend: Garlic, Onion, Paprika, Cumin, Black Pepper, Pink Himalayan Salt, Coriander, Oregano, Thyme, Chilli, Parsley, Basil
La Tortilleria Tortillas: Corn (99.5%), Sea Salt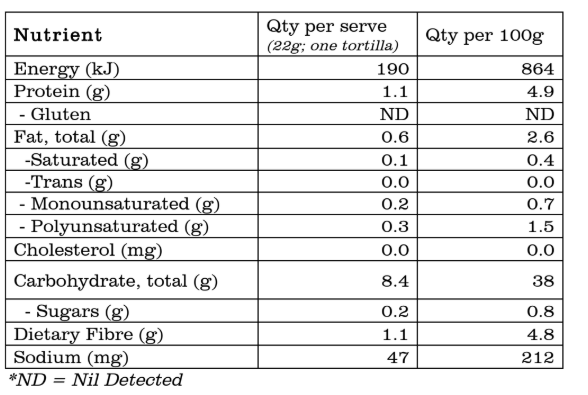 Mingle Seasoning is based in Australia and ships throughout Australia, NZ & the USA. 
For AUS and NZ orders above $79.95, Shipping is FREE. For any orders less than $79.95, Shipping is $9.95. 
*Remote/regional Australian areas can take longer for delivery. We cannot accept responsibility for orders damaged or lost in transit.
Shipping outside of Australia & NZ is a flat rate of $20.00. 
Delivery times indicated below are from day of dispatch. 
*PLEASE NOTE: During key sales (Black Friday and Mingle Mayhem) due to increase demand, our dispatch times can be delayed. Rest assured you will get your order and we appreciate your patience as we navigate this as a small business.
Postage Type
All Orders
Delivery Time
Melbourne, Sydney, Brisbane, Adelaide

FREE For orders over $79.95 or 

$9.95 

Flat

7- 9 Business Days*
Perth, Tasmania, NT

FREE For orders over $79.95 or 

$9.95 

Flat

7 - 14 Business Days*
Regional hubs eg. Gold Coast, Wollongong, Geelong

FREE For orders over $79.95 or $9.95 Flat

7 - 14

 Business Days*
New Zealand

FREE For orders over $79.95 or 

$9.95 

Flat

7 - 14

 Business Days*