This pack includes 6 sachets. Each sachet is 30 grams.
1 sachet is used per Stroganoff recipe. (Recipe serves 4 people)
To make this healthy and fuss-free meal, it's as simple as: 
1) Pick your protein
2) Pick a range of vegetables
3) Mingle's Stroganoff spice blend
4) Pantry staples: Stock and tomato paste
5) Finish off with sour cream
Check out Mingle's Step by Step Hearty Stroganoff recipe here. 
Onion, Garlic, Paprika, Pink Himalayan Salt, Pepper, Parsley
Customer Reviews
Write a Review
Ask a Question
05/17/2022
Daniel M.

Australia
Best Sweet Chilli Sauce
As an avid sweet chilli sauce consumer, Mingle's option has trumped the competition. Not too sweet and surprisingly spicy. Add it to any meal for a no nasty's delight!
10/30/2021
Deidre T.

Australia
Loving my new Mingle spice range
Stroganoff is my fave. Have made numerous for family & friends with raving reviews. Love all the spice range & will not be going back to anything else now my pantry is full of the Mingle range.
10/19/2021
Mary H.

Australia
10/17/2021
Helen W.

Australia
All Of The Things
Absolutely love all the Mingle products. The seasonings are a great way to spice up veggies, eggs, dressings and the sachets are FABULOUS! It's really easy to create a delicious, healthy meal by following the packet directions or use the spice blend as a base for your own creation. And the tomato sauce. OMG the tomato sauce...my life will never be the same.
09/21/2021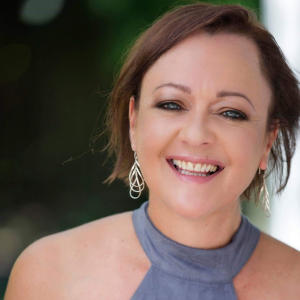 JG
Jennie G.

Australia
Love everything about Mingle!
Every seasoning tastes perfect, and I love that I know only clean ingredients are in them! I also love that I can find some in Coles, and I've even told overseas contacts about them. I will never use anything else
08/21/2021
Michael R.

Australia
Mingle Review
All Good I am happy with what i have bought so far. I have passed you on and bought supplies for other family members and so far everyone is impressed so all good you are doing a good job and presenting a worthwhile product
08/18/2021
Andrea H.

Australia
Fantastic selection for the whole family
The Mingle seasoning selection has been a great hit with the whole family although I am the only one on the Keto lifestyle change. The benefit of the Mingle range is that you can do one meal for the whole family. We all have our own favorites but enjoy them all - just add your meat and any veges - FANTASTIC.
07/20/2021
Mrs J.

New Zealand
Stroganoff
Not quite the flavouring I was looking for. A little spicier than stroganoff than I have made in the past. Will try another mix to see how I go.
05/02/2021
Jodie W.

Australia
Delicious
I cooked this last night for my husband and 2 kids! WOW the flavour was amazing everyone loved it and was asking for more. I will definitely be putting this on regular rotation over winter!
02/18/2021
Vanesa B.

Australia
Fantastic
So easy to create meals using staple ingredients from your pantry and fridge.
01/12/2021
Kelsie H.

Australia
Simply the best
Made double batch of chicken stroganoff using the stroganoff spice blend and what a hit..will definitely buy again.
12/21/2020
Robbie &.

Australia
love my Mingle
great products the peanut butter is so soft & luscious the seasonings are superb my go to always the blends the taste got my vote everytime x
10/21/2020
Kari M.

Australia
LOVE MINGLE - Highly recommend
After being put onto Mingle by the Real Life Medicine team, I am a complete convert. The products are fantastic and I am a repeat purchaser. Will absolutely continue buying and recommending to anyone who listens!
10/20/2020
Judith M.

Australia
Great Product
I love that it has no nasties in it
10/14/2020
Karen B.

Australia
We love to Mingle!
Recently stocked up on our favourite Garlic & Herb mix, we use in everything from our homemade seed crackers to our stews and meat dishes. Also purchased the Satay mix, Curry n Hurry and Spaghetti Bol mix, all family favourites, our food would be so bland without them! Your excellent products give us flavour and variety in a world of dietary challenges, thank you so much!
07/18/2020
Derry L.

Australia
2nd Order and Still Loving the Spices
Our 2nd order and still loving the spices, great for so many meals and quick to prepare but even quicker to eat,!!!!! Mealtime has never mean better, healthy eating without the nasties.
Mingle Seasoning is based in Australia and ships throughout Australia, NZ & the USA. 
For AUS and NZ orders above $79.95, Shipping is FREE. For any orders less than $79.95, Shipping is $9.95. 
*Remote/regional Australian areas can take longer for delivery. We cannot accept responsibility for orders damaged or lost in transit.
Shipping outside of Australia & NZ is a flat rate of $20.00. 
Delivery times indicated below are from day of dispatch. 
*PLEASE NOTE: Australia's postal service is currently experiencing freight delays due to COVID. If you have any further questions please don't hesitate to email us at letsmingle@mingleseasoning.com!  Thanks from Team Mingle.
Postage Type
All Orders
Delivery Time
Melbourne, Sydney, Brisbane, Adelaide

FREE For orders over $79.95 or 

$9.95 

Flat

7- 9 Business Days*
Perth, Tasmania, NT

FREE For orders over $79.95 or 

$9.95 

Flat

7 - 14 Business Days*
Regional hubs eg. Gold Coast, Wollongong, Geelong

FREE For orders over $79.95 or $9.95 Flat

7 - 14

 Business Days*
New Zealand

FREE For orders over $79.95 or 

$9.95 

Flat

Estimated 2 Weeks*