This pack includes 6 sachets. Each Sachet is 30 GRAMS. 
1 sachet is used per Curry Recipe. (Recipe serves 4 people)
All you will need to whip up this curry in a hurry is:
1) Protein (Chicken, Seafood, Tofu... you name it!)
2) Veggies (You can include any!)
3) Mingle's Green Curry in a Hurry blend
4) Stock 
5) Coconut Cream
Mingle's Green Curry in a Hurry tastes great with:
Garlic, Ginger, Onion, Lemongrass, Coriander, Cumin, Pink Himalayan Salt, Coriander Leaf, Galangal, Jalapeno, Turmeric, White Pepper, Spinach, Tamarind
Customer Reviews
Write a Review
Ask a Question
05/23/2022
Tina S.

Australia
Amazing flavour and so easy!
Back in January I picked up a packet of the green curry and red curry mixes. Made up a chicken and veg green curry one week, and was so impressed I did the same the following week with the red. I gave a like minded gym buddy one serve and sent her a picture of the packet when she begged for the recipe. Weeks later I am searching supermarkets high and low trying to find that "yummy" meal mix that said "no nasties" and couldn't find it anywhere. I remembered today that I had taken a photo and bam!! Mingle is the brand. Better still it's in my local Woollies (thanks Woollies!) and on special today. Going to stock up. Sadly they don't seem to stock the red curry … crazy people!! Oh and a little sprinkle of fish sauce and lime juice in the green or red curry and a few roasted peanuts on top… delicious!!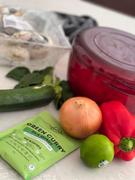 02/07/2022
Kate N.

Australia
So Easy to Cook Nasty Free
Recent health issues have made me reassess what we are fueling our bodies with. Meal planning has become a breeze with the help of Mingle. No need to prepare seperate meals for me. The Green Curry in a hurry has become a firm family favourite. Delicious! Excited to find it finally stocked in my local Woolworths
01/09/2022
Anne P.

Australia
Mingle Spices
Made the Butter Chicken, Moroccan beef casserole and chicken using the Satay mix. All were so delicious and smelt authentic. Green Cury spice next. I bought 6 sachets each of 4 flavours. I will be buying again!
01/05/2022
Jenny B.

Australia
11/01/2021
Alys F.

Australia
No reading labels relief
I love the fact that I don't need to read the labels to look for sugars and other nasties. Just open the packet and cook. I love the beautiful flavor mixes. Thank you so much for creating these. We are serious about keeping sugar and other toxins out of our diet to heal our bodies and brains and these products really help.
07/28/2021
Aeron W.

Australia
Go Green Mingle
I'll need to reorder this soon. This is our favourite Mingle sachet. I hope it becomes part of the regular range because we love it. Green curry has never been so tasty or easy.
07/19/2021
Judy R.

Australia
Great product, awful packaging, terrible after sales service
Ordered a full set as a gift and, when the gift box arrived damaged, attempted to contact the company three times without success. Shame - I just can't give as a gift in the condition my order was received.
05/01/2021
Sarah R.

Australia
Thai Green Curry OMG
Just recently purchased your Thai green curry in a hurry, love it, it's so good. Every order I have had with Mingle has been received promptly and with no issues. Very happy to be supporting local businesses And eating cleaner is a bonus
04/04/2021
Tania C.

Australia
Love!
I was given a voucher and keen to give it a try. Boy, I was surprised! Wonderful flavours, easy meals and suits a dairy free family member.
01/01/2021
Margaret M.

Australia
Thank you.
I am very happy with my Mingle Seasoning. I know I am not adding any nasties to my food when I use Mingle.
12/13/2020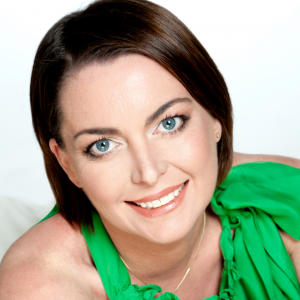 RH
Rebecca H.

Australia
Mingle pack
The big pack is awesome, so much to try (& they are super easy) and the large shakers are huge, great value.
12/12/2020
Nicole R.

Australia
Super Healthy, Great Real Ingredients, Easy to Use & Taste Great
Thank you for bringing out a nasty free, tasty, yum in our tum's seasonings! We have used the Create your own Sachets and the seasonings and we cant choose our favorites. My Family and I truly love them all! I'm getting comments like "what's on the vegetables", "this is good Mum" Thanks Mingle! Keep up the great work, cant wait to see what you come up with next!
Mingle Seasoning is based in Australia and ships throughout Australia, NZ & the USA. 
For AUS and NZ orders above $79.95, Shipping is FREE. For any orders less than $79.95, Shipping is $9.95. 
*Remote/regional Australian areas can take longer for delivery. We cannot accept responsibility for orders damaged or lost in transit.
Shipping outside of Australia & NZ is a flat rate of $20.00. 
Delivery times indicated below are from day of dispatch. 
*PLEASE NOTE: Australia's postal service is currently experiencing freight delays due to COVID. If you have any further questions please don't hesitate to email us at letsmingle@mingleseasoning.com!  Thanks from Team Mingle.
Postage Type
All Orders
Delivery Time
Melbourne, Sydney, Brisbane, Adelaide

FREE For orders over $79.95 or 

$9.95 

Flat

7- 9 Business Days*
Perth, Tasmania, NT

FREE For orders over $79.95 or 

$9.95 

Flat

7 - 14 Business Days*
Regional hubs eg. Gold Coast, Wollongong, Geelong

FREE For orders over $79.95 or $9.95 Flat

7 - 14

 Business Days*
New Zealand

FREE For orders over $79.95 or 

$9.95 

Flat

Estimated 2 Weeks*